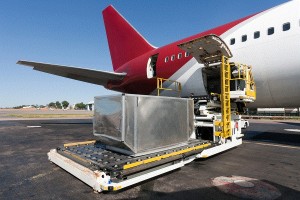 DOMESTIC AIR FREIGHT
TOWNSVILLE
(and North Queensland) 
"Domestic air freight specialists, 35 years experience"
"Heavy, awkward, bulky, valuable, or urgent domestic air freight, anytime to almost anywhere FAST" 
24/7
TEL: 1300 767 136
"CargoMaster KNOW -HOW to get your air freight to or from Townsville quickly and cost effectively"
Welcome to CargoMaster. CargoMaster is renowned for delivering innovative domestic air freight solutions to clients all around Australia, CargoMaster's domestic air freight operations include Same Day Air Freight, Overnight Air Freight, Project Air Cargo,Priority Domestic Air Cargo and Domestic Air Freight Charter services. CargoMaster offers an independent network and 35 years experience organizing the urgent uplift of all types of domestic air freight including, machinery, spare parts, shop fittings, tiles,  staging equipment for major events, including conferences, pallets, crates, and tons of biscuits, the list is endless!i CargoMaster utilizes an on ground fleet of vehicles based in Townsville with 24/7 operations available,CargoMaster offers DOOR TO DOOR or AIRPORT TO AIRPORT  services.
If you need to move air freight to or from Townsville or North Queensland, FAST, call the specialists, call CargoMaster!.
 

AIR CARGO TOWNSVILLE
At CargoMaster we strive to deliver cost effective air cargo services to
business, government and private individuals, URGENT air cargo all day, every day! 
CALL NOW: 1300 767 136
"SAVE MORE, SAVE TIME"
"CONTACT CARGOMASTER TODAY, CARGOMASTER MOVES YOUR DOLLAR FURTHER"
CALL NOW: 1300 767 136 NATIONWIDE
AIR FREIGHT 24/7
CALL NOW: 1300 767 136
"CargoMaster know how to get it there FAST"  air specialists to and from Townsville and North Queensland.
TOWNSVILLE AIR FREIGHT 24/7
CALL NOW: 1300 767 136 NATIONWIDE
Please Note: Due to the location of some centres, or the unavailability of aircraft, flights, airports, partial land transportation maybe required.